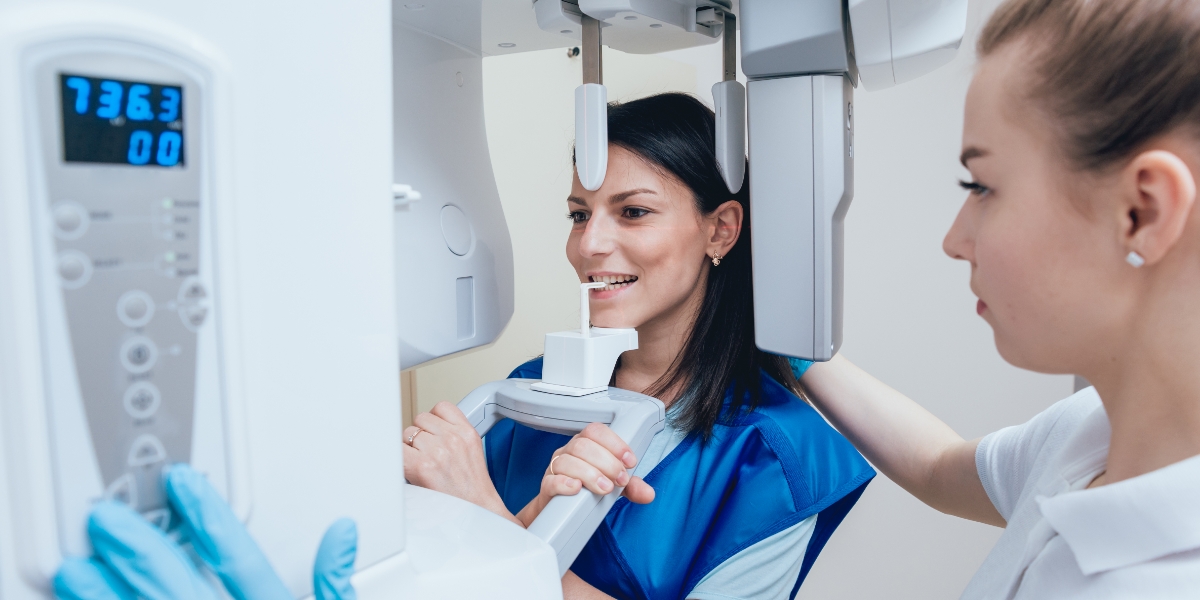 Before undergoing any surgical procedure, it is crucial that your doctor has the most accurate images possible to help plan your treatment. Accurate imaging can reveal potential issues ahead of time and can reduce the risk of unexpected complications during your procedure.
At Greater Michigan Oral Surgeons & Dental Implant Center, we offer Cone Beam CT scanning technology (CBCT), which creates high-quality, 3D images of your mouth and other facial structures. Our Cone Beam CT scanner can be used to diagnose and plan treatments for a variety of different conditions, including the placement of dental implants, jaw realignment, wisdom teeth removal, and full-arch restoration.
Benefits of 3D Imaging
It's true that 3D imaging technology has changed the way dental problems are diagnosed and treated. 3D scanning offers many benefits to patients and doctors:
Provides information that traditional X-rays cannot
Exposes patients to less radiation than traditional X-rays
Extremely accurate treatment plans, which narrow the possibility of unexpected findings during surgery
Efficient surgical treatments
One scan can be completed in seconds
---
3D Scanning in Flint, Saginaw, Bay City, Owosso, Oxford, and Midland, MI
You will likely receive the scan during your consultation appointment, and the images will be ready immediately for the surgeon to review. The Cone Beam CT scanner provides imaging at a variety of different angles to provide a complete view of your face and jaws. Next, the images are compiled into a single 3D image that can be manipulated by your oral surgeon to plan your treatment.
Experience excellent oral surgery at Greater Michigan Oral Surgeons & Dental Implant Center. Contact any of our offices to schedule an appointment with our skilled surgeons today.
---
Get Started
Contact one of our offices to schedule an appointment or explore our website to learn more.