Our team at Greater Michigan Oral Surgeons & Dental Implant Center uses state-of-the-art technology to create amazing results. Dr. Frey, Dr. Lesneski, Dr. Kittle, Dr. Thompson, Dr. Higginbotham, Dr. John, and Dr. Aravindaksha collaborate seamlessly to create custom treatment plans for every patient. At our practice, we believe in treating every patient like a member of our family and we strive to improve your oral health while making your treatment as enjoyable as possible.
Hear From Patients and Referring Doctors
Procedures at Our Owosso Office
We offer a wide range of oral and maxillofacial surgery procedures. To view all of our services, please visit our oral surgery page.
Dental Implants
Many adults suffer from tooth loss. A dental implant is a popular tooth replacement solution designed to restore the look, feel, and function of a missing tooth. For patients who are missing many or all of their teeth, dental implants can be used to support a new smile in a procedure called full-arch restoration. The post of a dental implant fuses with the jaw bone, preventing the bone from deteriorating.
Reviews From Dental Implant Patients at Our Michigan Locations
"I do like his office. His staff is very friendly. I really appreciate the fact he walked me through the entire procedure and made me feel safe."
"I was really nervous, but they made me feel very welcome. It was very easy; it was a two-process thing."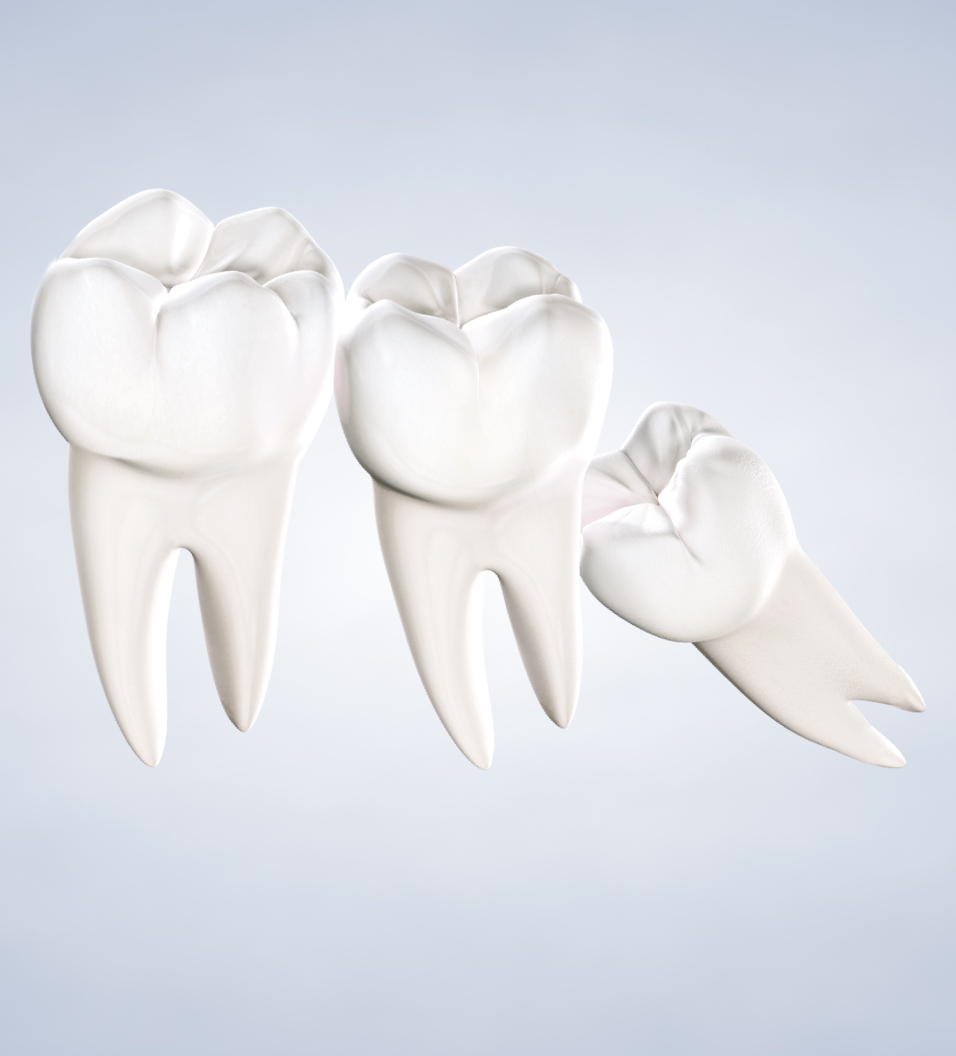 Wisdom Teeth Removal
Wisdom teeth, or third molars, develop during the teen years. The average mouth can only hold 28 teeth, so it can be uncomfortable when an additional four molars try to squeeze in. An impacted tooth is one that becomes trapped beneath the gum and must be removed before it damages nearby teeth or roots. Wisdom teeth removal is a commonly performed procedure that often requires IV sedation, so patients will rest comfortably during the procedure and wake up when it is over.
Reviews From Wisdom Teeth Removal Patients at Our Michigan Locations
"He's there to take care of you. I recommend Dr. Frey and their team to anyone that's nervous or needing to get something done."
"I will say that Dr. Lesneski and his staff put me at ease. They let me stay with her as long as I needed. "
Why Choose an Oral Surgeon
General dentists refer patients to an oral surgeon when surgery is needed that falls beyond a general dentists' treatment. Oral and maxillofacial surgeons undergo additional years of hospital-based surgical training after dental school, called a residency program, which qualifies them to administer anesthesia and perform complex surgery to the mouth and jaws. Additionally, oral surgeons specialize in monitoring these areas throughout recovery to ensure they function correctly and achieve the desired aesthetics.
Reviews From Patients at Our Michigan Locations
"The practice here is very beautiful: it's comfortable, it's inviting, and you can really feel the energy in the room here. The staff here is super friendly: they're always smiling."
"I felt right at home when I went in. Dr. Frey is an excellent oral surgeon. "
Surrounding Cities
Our Owosso office is located next to the Shiawassee River at the center of Owosso, Michigan. We perform many oral surgery procedures, including general tooth extractions, orthognathic surgery, treatment for facial trauma, full-arch restoration, and much more. If you are in these surrounding areas, we encourage you to contact our office to schedule an appointment:
Bay City
Lapeer
Burton
Owosso
Oxford
Flint
Saginaw
Grand Blanc
Fenton
Davison
Contact Us in Owosso
Message Our Owosso Office
*Required Fields
Convenient Locations to Serve You

Contact one of our offices to schedule an appointment or explore our website to learn more.