Dr. Frey was born in Flint, Michigan, and feels honored to provide care to others in his home state.
---
About Dr. Frey
Dr. Frey strives to make patients feel comfortable by providing them with personalized treatments and alleviating any concerns. Most people visit Greater Michigan Oral Surgeons & Dental Implant Center because they are experiencing pain, discomfort, or worry about an existing problem, and Dr. Frey finds it rewarding when they experience exceptional care and improved oral health. Overall, Dr. Frey is happy that oral surgery provides him the opportunity to combine his skills in surgery and anesthesia so that he can provide timely and effective treatment for his patients.
---
Education and Residency
Dr. Frey has lived in the Flint area for most of his life. After graduating from Grand Blanc High School and attending the University of Michigan as an undergraduate, Dr. Frey received his dental degree from the University of Michigan in Ann Arbor. He also completed a 1-year general practice residency at the Medical College of Ohio and a 3-year residency in oral and maxillofacial surgery at the Detroit Medical Center.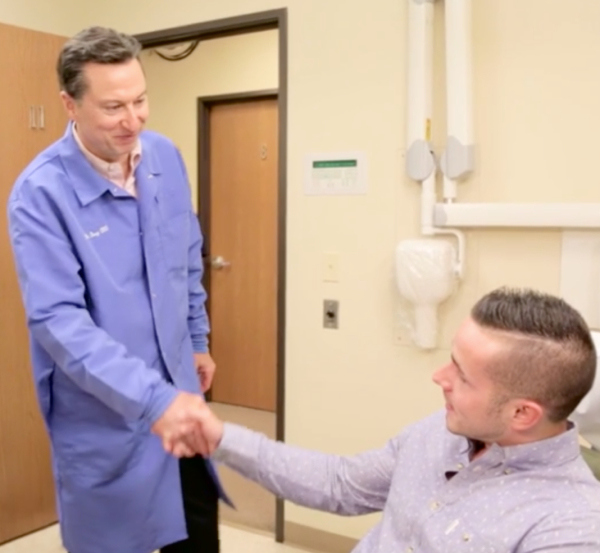 During both of these residencies, Dr. Frey gained extensive hands-on training in surgery and treatment of oral and facial defects, disease, and trauma. He also completed extensive training in anesthesia and IV sedation delivery and management. Following his training, he returned here to his hometown and began seeing patients in this practice. After 26 years of practice, his goals remain the same: to treat each patient like he or she is family and to provide the best care possible.