At Greater Michigan Oral Surgeons & Dental Implant Center, we prioritize patient care, comfort, and safety. Dr. Frey, Dr. Lesneski, Dr. Kittle, Dr. Higginbotham, Dr. John, Dr. Thompson, and Dr. Aravindaksha focus on the unique needs of every patient and will design a custom treatment plan tailored to your needs.
Hear From Patients and Referring Doctors
Procedures at Our Midland Office
Our team offers a wide range of oral and maxillofacial surgery procedures to improve the health and confidence of our patients.
Dental Implants
If one or more teeth are missing, failing, or damaged beyond repair, dental implants are an excellent option to consider. Dental implants fully restore missing teeth, including their roots, providing fully functional replacement teeth. The implant post stimulates the jaw bone similarly to a natural tooth root, keeping the bone strong and preventing bone loss. The crown is custom-made to blend in with your existing teeth for beautiful, natural-looking results. We offer a variety of anesthesia options so you can feel comfortable during the dental implant placement surgery. You can receive as many implants as you need to achieve a complete smile. Patients desiring a smile makeover may qualify for full-arch restoration, a life-changing treatment that uses dental implants to secure a fixed denture.
"The practice here is very beautiful: it's comfortable, it's inviting, and you can really feel the energy in the room here. The staff here is super friendly: they're always smiling."
"I was really nervous and scared that it would be really painful; I have felt no pain. Dr. Lesneski is great."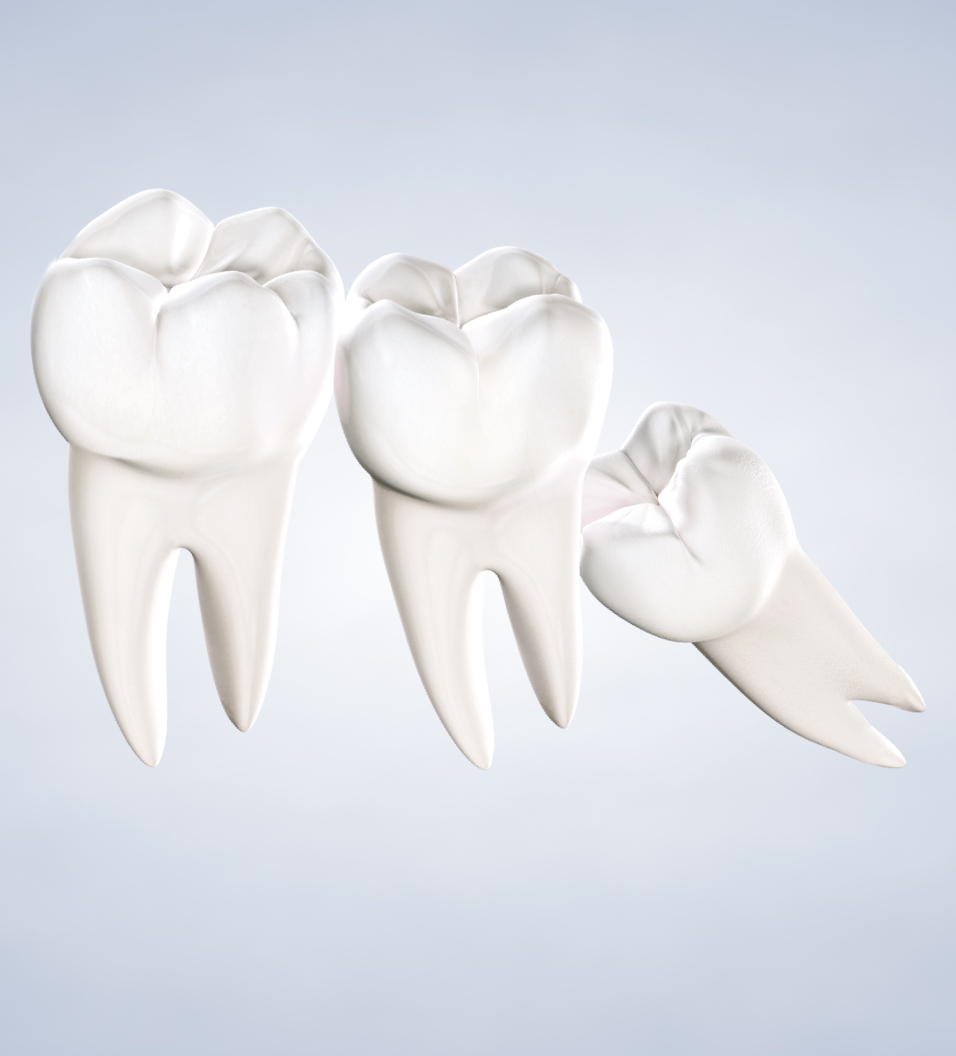 Wisdom Teeth Removal
Between the ages of 17–25, wisdom teeth begin to erupt into the mouth. These teeth, also called third molars, develop at the back of the mouth behind the existing molars. There isn't enough room in the mouth for an additional set of molars, which is why dentists and oral surgeons recommend having them extracted. If left inside the mouth, wisdom teeth can push adjacent molars out of position and cause pain and swelling. An impacted wisdom tooth, or one that cannot fully erupt and is trapped beneath the gums, is difficult to clean and leaves you more susceptible to infections, cysts, and tumors. By having these third molars extracted in Midland, MI, you can avoid these issues and more from occurring.
"His staff is really fun, like just being here today. Just a lot of good energy and a lot of fun people around here."
"They are awesome people. I think the best attribute that I see with Dr. Lesneski is his personality. "
Why Choose an Oral Surgeon?
Oral and maxillofacial surgeons are the experts at managing conditions of the head, neck, mouth, and face, including the bones and soft tissues. They must complete 4–6 additional years of training beyond dental school. During this time, known as a residency, they gain hands-on experience performing surgical procedures in a hospital setting. Oral surgeons are trained to administer all forms of anesthesia, including local anesthesia, general anesthesia, nitrous oxide, and IV sedation. When a patient requires more complex diagnostics or surgery, a dentist will refer to an oral and maxillofacial surgeon for care. Many oral surgeons are staffed at local hospitals where they provide urgent care to emergency facial trauma cases.
Surrounding Cities
Greater Michigan Oral Surgeons & Dental Implant Center provides outstanding oral surgery care to patients of all ages. We have several locations in Michigan where patients can receive care for a variety of oral health conditions. Our Midland office is located on the north side of Midland, Michigan, between the H. H. Dow High School and Jefferson Middle School. Our Midland practice offers a wide scope of oral surgery services, such as dental implants, wisdom teeth removal, full-arch restoration, bone grafting, orthognathic surgery, tooth extractions, treatment for facial trauma, and more. Our Midland office is conveniently located for patients in Midland and many nearby areas, including:
Freeland
Mount Pleasant
Auburn
Alma
St. Louis
Lake Isabella
Clare
Sanford
Shepherd
Contact Us in Midland
Message Our Midland Office
*Required Fields
Convenient Locations to Serve You

Contact one of our offices to schedule an appointment or explore our website to learn more.