Greater Michigan Oral Surgeons & Dental Implant Center is a team of specialists that you can trust with your oral health. Our oral surgeons and staff work together to ensure our patients receive efficient and beneficial care. You can find our Flint office off of I-75 and US-23 on the southern side of Flint, Michigan.
Hear From Patients and Referring Doctors
Procedures at Our Flint Office
We offer a wide range of oral and maxillofacial surgery procedures. To view all of our services, please visit our oral surgery page.
Dental Implants
A dental implant can replace a missing tooth or teeth with a solution that looks and functions just like a natural tooth. The implant post fuses to the jaw bone, which prevents the bone from deteriorating over time. This long-lasting tooth replacement option becomes a permanent part of your smile and is cared for with regular brushing and flossing.
Reviews From Dental Implant Patients at Our Michigan Locations
"Dr. Frey is a very friendly, people person is what I would call him. He made my husband Bob feel very comfortable. He was totally patient, able to answer every question that he had."
"Dr. Frey is very nice, yeah, very friendly, and yes, I would recommend him highly."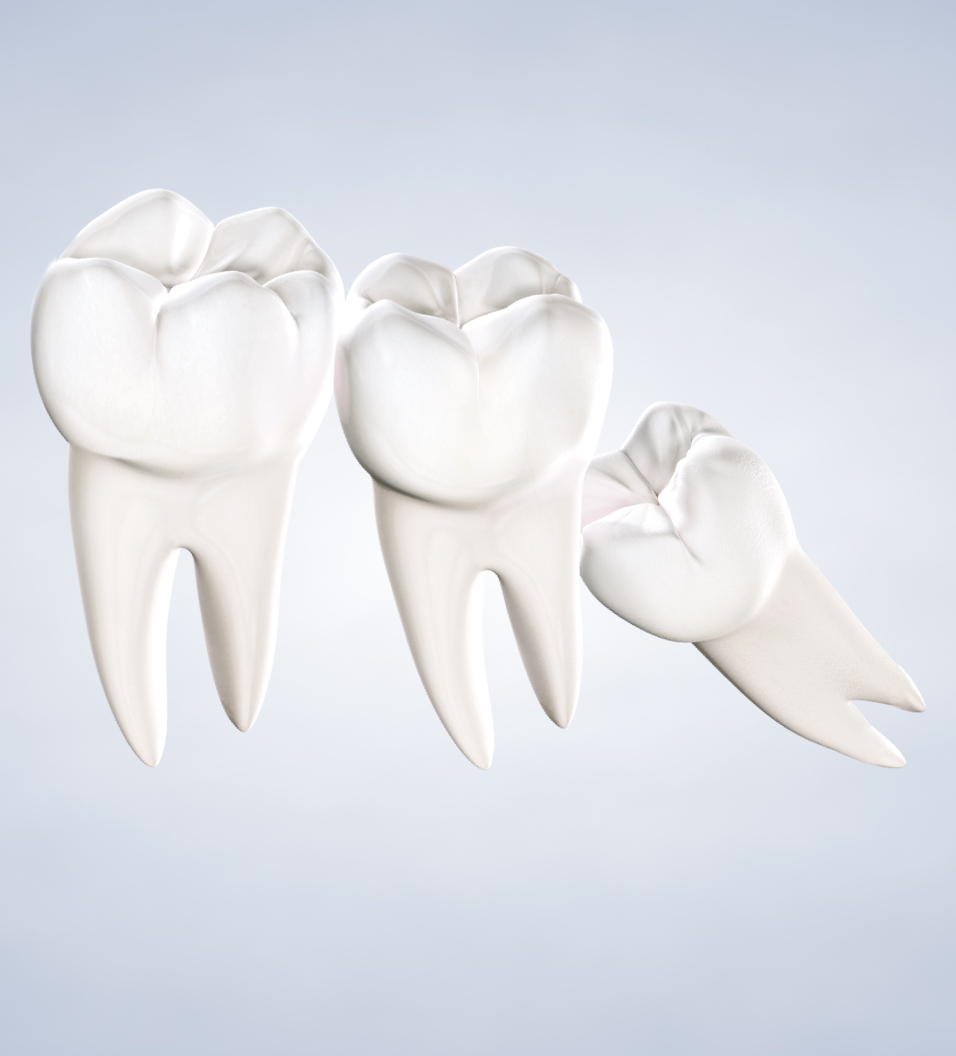 Wisdom Teeth Removal
Wisdom teeth, also called third molars, develop during the mid to late teen years. There often isn't enough room in the mouth for four extra molars, so dental professionals recommend having wisdom teeth removed before they damage nearby teeth or cause problems due to impaction. An impacted wisdom tooth is trapped beneath the gum tissue and must be removed by an oral surgeon.
Reviews From Wisdom Teeth Removal Patients at Our Michigan Locations
"It was really quick. I don't remember any of it for hours afterwards, but my mom said it took about 15 total minutes."
"They were very friendly. After the surgery, everything was fine. We never had any complications."
Why Choose an Oral Surgeon
Oral and maxillofacial surgeons perform surgeries on the head, neck, mouth, and face. They undergo many additional years of schooling after dental school, gaining hands-on surgical training in a hospital setting. When a patient requires more complex treatment that lies beyond the scope of a general dentist, they are referred to oral surgeons for treatment.
Reviews From Patients at Our Michigan Locations
"They did a great job. Dr. Lesneski — he will make you laugh. He took his time; he didn't rush."
"I was really nervous, but they made me feel very welcome. It was very easy; it was a two-process thing."
Surrounding Cities
Greater Michigan Oral Surgeons & Dental Implant Center looks forward to providing you and your family with outstanding care. We offer many surgical procedures, including orthognathic surgery, tooth extractions, and more. Our Flint office proudly serves these surrounding areas:
Bay City
Lapeer
Burton
Owosso
Oxford
Flint
Saginaw
Grand Blanc
Fenton
Davison
Message Our Flint Office
*Required Fields
Convenient Locations to Serve You

Contact one of our offices to schedule an appointment or explore our website to learn more.