At Greater Michigan Oral Surgeons & Dental Implant Center, our team puts the care of our patients first. We perform life-changing oral surgery procedures in a pristine environment using advanced technology and techniques. As one of our patients, you can expect to receive unmatched care from a team of experts who you can trust. If you are in need of an evaluation or are experiencing facial pain, our experts will design a custom treatment plan to improve your oral health.
Hear From Patients and Referring Doctors
Procedures at Our Bay City Office
We offer a wide range of oral and maxillofacial surgery procedures. To view all of our services, please visit our oral surgery page.
Dental Implants
A dental implant is a long-lasting replacement solution for patients with one or more missing teeth. Dental implants mimic a natural tooth by consisting of a post (the root) and a crown. The implant post fuses with the jaw bone similar to a natural tooth's root, preventing the jaw bone from deteriorating. If you're missing many or all of your teeth, dental implants can support a permanent denture through full-arch restoration.
Reviews From Dental Implant Patients at Our Michigan Locations
"Dr. Frey is a very friendly, people person is what I would call him. He made my husband Bob feel very comfortable. He was totally patient, able to answer every question that he had."
"He called me, actually, after he did the procedure to check on me. That's rare, and it's a great experience, and I would pass it on for anybody who considers that procedure going forward or in the future to consider this place. "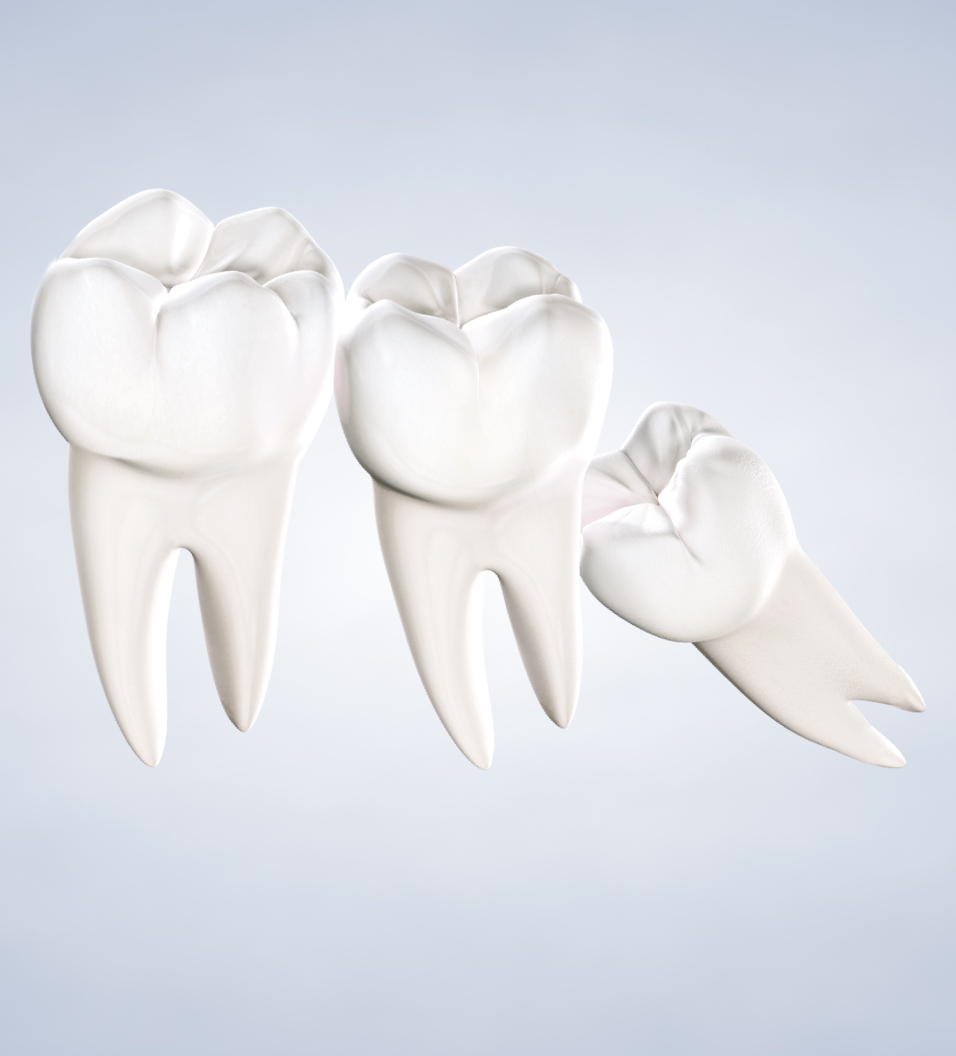 Wisdom Teeth Removal
Wisdom teeth are the last teeth to develop, and there often isn't enough room for them in the mouth. Most dental professionals recommend having the extracted before they cause damage to your other teeth. If a wisdom tooth cannot properly erupt into the dental arch, it may be impacted, or trapped beneath the gums. This can cause infections, cysts, or tumors. By having our surgeons remove them early, you can prevent these complications from arising.
Reviews From Wisdom Teeth Removal Patients at Our Michigan Locations
"It was really quick. I don't remember any of it for hours afterwards, but my mom said it took about 15 total minutes."
"The procedure was easier than I thought it was going to be; I thought I was going to be in a lot more pain and more fragile, but I actually wasn't."
Why Choose an Oral Surgeon
Oral and maxillofacial surgeons undergo many additional years of training beyond dental school. During this residency, they gain hands-on experience in a hospital-based setting performing a range of surgical procedures. Oral surgeons are also qualified to administer general anesthesia and sedation so patients can be as comfortable as possible during any procedure.
Reviews From Patients at Our Michigan Locations
"They did a great job. Dr. Lesneski — he will make you laugh. He took his time; he didn't rush."
"They just were very comfortable, very good at explaining what I would be going through and what to expect, so that helped."
Surrounding Cities
You can find our Bay City office less than 5 miles southwest of Saginaw Bay on Shrestha Drive. We offer many types of oral surgery procedures including orthognathic surgery, general tooth extractions, treatment for facial trauma, and much more. Greater Michigan Oral Surgeons & Dental Implant Center is proud to serve the following surrounding areas:
Bay City
Lapeer
Burton
Owosso
Oxford
Flint
Saginaw
Grand Blanc
Fenton
Davison
Contact Us in Bay City
Message Our Bay City Office
*Required Fields
Convenient Locations to Serve You

Contact one of our offices to schedule an appointment or explore our website to learn more.