Dr. Xena Alakailly is a distinguished and highly skilled dentist specializing in oral and maxillofacial surgery and dental implantology. 
---
About Dr. Alakailly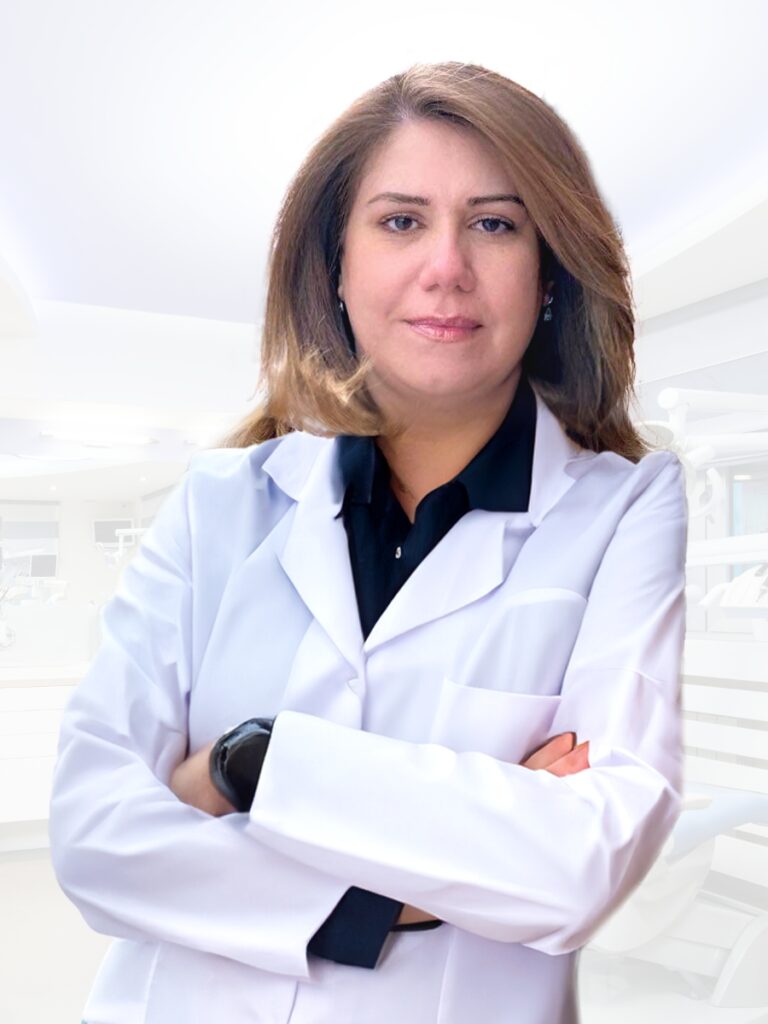 Dr. Xena Alakailly is a distinguished healthcare professional with a remarkable journey marked by unwavering dedication to oral and maxillofacial surgery. Her profound commitment to excellence, comprehensive training, and dedication to patient well-being make her an invaluable asset to the world of dentistry.
Dr. Alakailly's warm and caring demeanor extends to her professional life, where she is known for her commitment to patient well-being and satisfaction. Her colleagues and patients appreciate her kindness, skill, and dedication to delivering exceptional healthcare.
---
Education & Residency
Dr. Alakailly's educational journey includes earning her DMD from Case Western Reserve University, School of Dental Medicine, and her BDS degree from the University of Baghdad, School of Dentistry. She pursued advanced training with a Head and Neck Oncology fellowship at King Hussain Cancer Center, followed by an Oral and Maxillofacial Surgery fellowship at the University Hospital of Cleveland, Ohio. Dr. Alakailly's dedication to excellence is further exemplified by her Dental Implant Fellowship at Howard University. She is certified in IV Sedation and Medical Emergencies and holds licenses in multiple states. Her residency and early career experience in Iraq gave her valuable insights into oral and maxillofacial surgery.
---
Certifications
Dr. Alakailly holds a range of esteemed certifications, affirming her dedication to excellence in the field. Notably, she is an Associate Fellow of the American Academy of Implant Dentistry (AAID) and a member of the American Dental Association (ADA), reflecting her unwavering commitment to professional standards.
She is also certified in conscious sedation (inhalation, oral, IV) and has experience in Aesthetic Medical Training, covering Facial Botulinum Toxin and Dermal Filler procedures. Furthermore, she is certified by the Iraqi Board of Oral and Maxillofacial Surgery and the Arabic Board of Oral and Maxillofacial Surgery, underscoring her exceptional proficiency in oral surgery.
---
Hobbies & Interests
In her spare time, Dr. Alakailly enjoys design, art, and travel. Her husband is a urologist at John D. Dingell VA Medical Center, and they have a 12-year-old daughter. Dr. Alakailly is happy to call Michigan her home.