Tooth loss can happen for many reasons, such as disease, decay, traumatic accident, or dental neglect. When you lose a tooth, it not only compromises your smile, but it also makes it harder to bite and chew as normal. Dental implants are the gold standard for tooth replacement, restoring full form and function. At Greater Michigan Oral Surgeons & Dental Implant Center, we are pleased to provide dental implant placement for patients in our community, including Flint, Saginaw, Bay City, Owosso, Oxford, and Midland.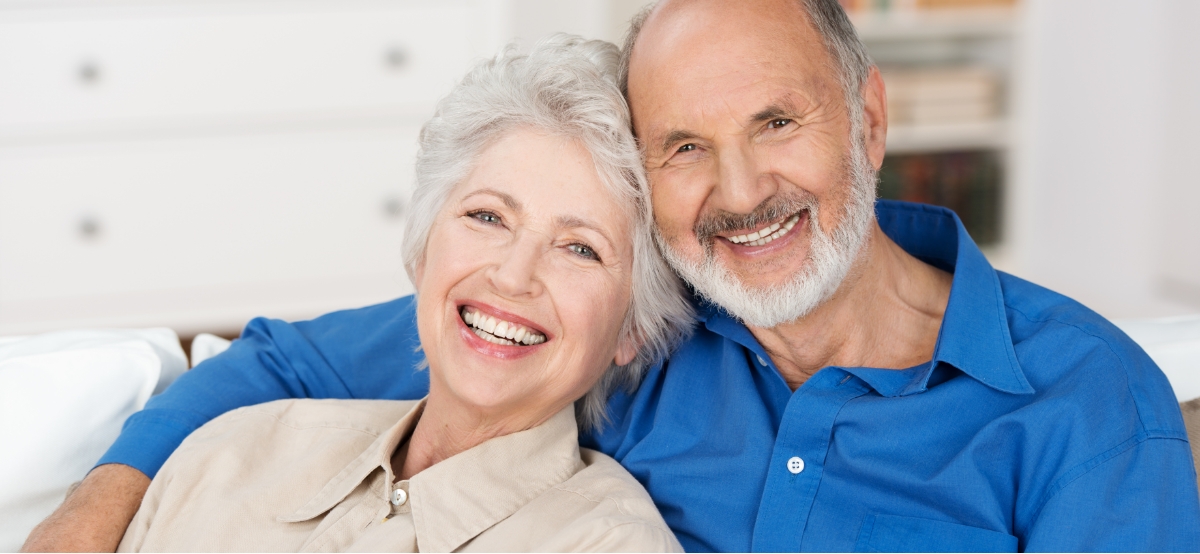 ---
What Are Dental Implants?
The dental implant process involves three distinct elements: a titanium or zirconia post, a titanium or zirconia abutment, and a porcelain crown.
First, your oral surgeon carefully inserts the small post into the jawbone, where it acts as a replacement for your tooth root. The post takes a few months to heal and fuse with your bone, at which point it can serve as a stable anchor for an artificial replacement tooth.
The abutment is a connective piece attached to the post once it has fully healed in place. Once the abutment is in place, you will see your general dentist for the final restoration. Your dentist will firmly attach the porcelain crown to the abutment, resulting in a replacement tooth that looks and functions like your natural teeth.
Benefits of Dental Implants
Dental implants are often preferred for replacing missing teeth, offering benefits that other options (like traditional dentures) cannot match. Some of the primary advantages of dental implants include:
As oral and maxillofacial surgeons, we have been extensively trained to successfully place dental implants. Our team uses the latest implant techniques and technology available to provide patients with outstanding surgical care and achieve optimal results.
The Dental Implant Process
Placing dental implants is a multi-step process, with each step designed to promote the best outcomes.
Your Initial Consultation
At your initial consultation, you will meet one-on-one with one of our oral surgeons. During this meeting, you will provide a full dental and medical history, allowing your surgeon to make an informed decision about your eligibility for a safe and successful procedure. Additionally, your surgeon will review images to help determine the best-suited treatment plan and answer any questions you may have about dental implant placement.
Preparing for Surgery
In some cases, you may need to have preparatory procedures in order to ready your mouth for dental implant placement. These procedures may involve the extraction of a non-viable tooth, or bone grafting to ensure adequate jawbone density. Additionally, your surgeon may recommend that you take certain steps to prepare for surgery and recovery, like abstaining from certain medications or supplements that could compromise the healing process. We also recommend taking a few days off from work and arranging transportation home after the surgery.
Day of Surgery
When you arrive for your dental implant placement, our patient care team will warmly welcome you, then invite you back to a private and comfortable treatment area. Local anesthesia, nitrous oxide, and IV sedation are all available to help you enjoy a smooth surgical experience. The placement process usually takes at most 20 to 30 minutes for a single implant.
Recovery
Most dental implant patients need to rest and heal for a few days, but you should be ready to return to work within three to five days. During your recovery, we advise that you avoid chewing on the surgical site, steer clear of spicy or sugary foods, and keep the surgical site clean. While you can anticipate some minor discomfort, you can manage it with over-the-counter or prescription medications.
See how life-changing dental implants can be. Learn more about the dental implants experience and how to get the healthy, beautiful smile you deserve.
Are You a Candidate for Dental Implants?
During your initial consultation, your oral surgeon will verify that you are eligible for safe and successful implant placement. Virtually all patients are eligible for surgery, though some may need a bone graft to ensure they have sufficient jawbone to anchor their implants in place.
Ideal candidates for dental implant placement:
Are missing one or more teeth or anticipate having teeth removed.
Are in good health overall.
Do not have any untreated periodontal diseases.
Have clear expectations about the surgery and recovery.
---
Schedule Your Dental Implants Consultation Today
Tooth loss can affect your smile, confidence, and quality of life. Dental implants represent the most viable option for tooth restoration for many of our patients. At Greater Michigan Oral Surgeons & Dental Implant Center, we have experience providing implants for patients throughout Flint, Saginaw, Bay City, Owosso, Oxford, and Midland. To schedule a consultation, contact us directly at any of our practice locations.
Types of Anesthesia
We offer a variety of anesthetic options to make your experience as pleasant and comfortable as possible. The method of sedation used depends on your preference, the nature of the procedure, and your medical history.
Local, Nitrous Oxide, and IV Sedation
"Everyone was super nice and professional. I was super nervous and have never had any type of surgery done.."
Sheryl
Frequently Asked Questions