Dr. Frey, Dr. Lesneski, Dr. Kittle, Dr. Thompson, Dr. Higginbotham, Dr. John, and Dr. Aravindaksha focus on providing every patient with an outstanding experience. We believe in educating patients about their treatment options and guiding them through every step of the way, from reception to recovery. As a patient of Greater Michigan Oral Surgeons & Dental Implant Center, you can expect terrific results from a team who cares.
Hear From Patients and Referring Doctors
Procedures at Our Saginaw Office
We offer a wide range of oral and maxillofacial surgery procedures. To view all of our services, please visit our oral surgery page.
Dental Implants
Many people will end up missing one or more adult teeth in their lifetime. Dental implants are the ideal solution for missing teeth because they fuse with the jaw bone, providing the same stability and function as a natural tooth. The crown is custom-made to match your other teeth, making the dental implant indistinguishable from natural teeth.
Reviews From Dental Implant Patients at Our Michigan Locations
"Dr. Frey is a very friendly, people person is what I would call him. He made my husband Bob feel very comfortable. He was totally patient, able to answer every question that he had."
"I do like his office. His staff is very friendly. I really appreciate the fact he walked me through the entire procedure and made me feel safe."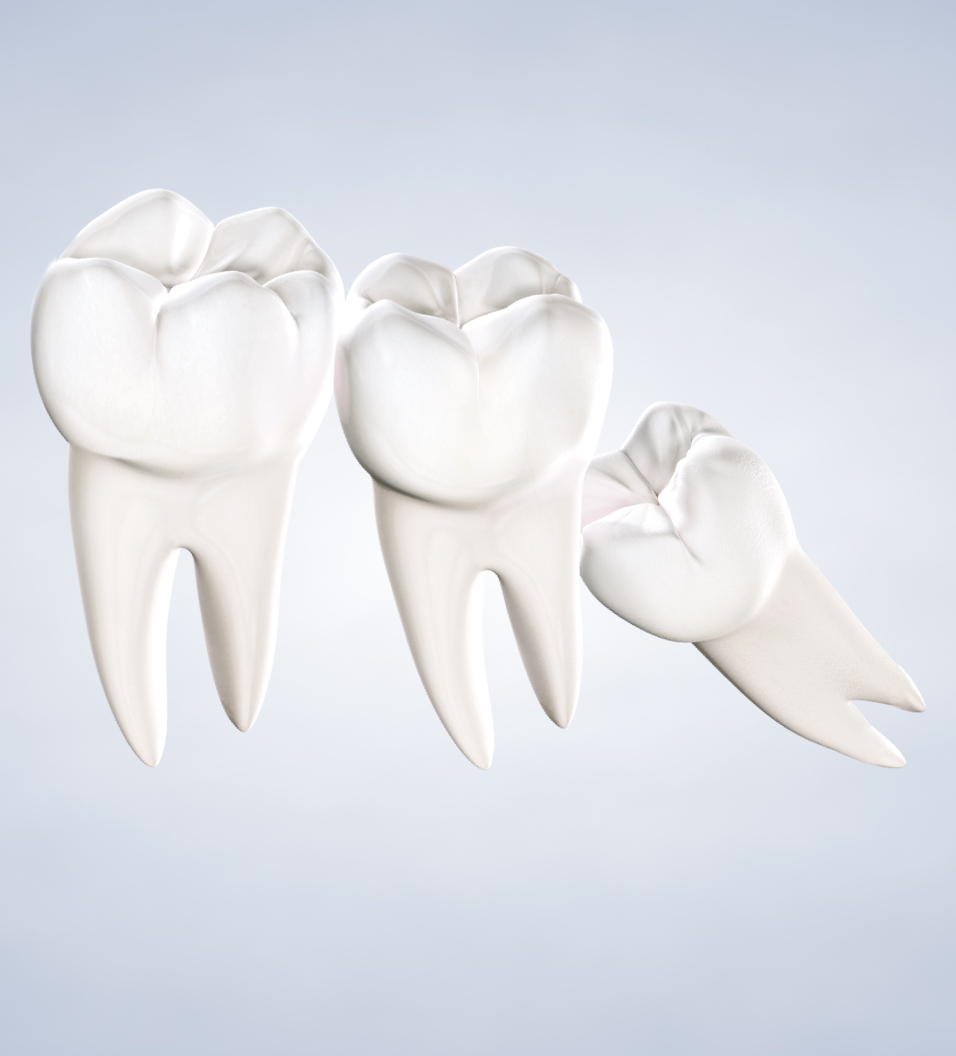 Wisdom Teeth Removal
The average mouth can hold 28 adult teeth, so an additional four molars trying to squeeze in can cause problems. Wisdom teeth, or third molars, develop during the mid to late teen years. They can become impacted, or trapped beneath the gums, and threaten nearby teeth or roots. Dentists and oral surgeons recommend having wisdom teeth removed early before they cause complications.
Reviews From Wisdom Teeth Removal Patients at Our Michigan Locations
"They were joking with me, playing music, it didn't feel like an appointment. Dr. Kittle is really funny. He's a really supportive guy. "
"The doctors here are very empathetic, and they have your best interests at heart. Speaking with the doctor in the consultation, he was very reassuring, and that put my mind at ease. It was an easy recovery."
Why Choose an Oral Surgeon
Our surgeons are specially trained to perform complex oral and maxillofacial surgery procedures and administer anesthesia. Dentists refer their patients to oral surgeons when a patient's needs fall outside of their scope of treatment. In addition to dental school, an oral surgeon must undergo an additional 4 to 6 years of surgical training, making them highly qualified to diagnose and treat problems with the head, face, and neck.
Reviews From Patients at Our Michigan Locations
"I love having him as my doctor. I would recommend anybody to come to him."
"I was really nervous and scared that it would be really painful; I have felt no pain. Dr. Lesneski is great."
Surrounding Cities
Our Saginaw office is located off of M-84 and Tittabawassee Road. We offer many types of oral surgery procedures, including jaw surgery, tooth extractions, and several anesthesia options for your comfort. If you are in Saginaw or any of these surrounding areas, we invite you to contact us to schedule a consultation:
Flint
Saginaw
Grand Blanc
Fenton
Davison
Oxford
Bay City
Lapeer
Burton
Owosso
Contact Us in Saginaw
Message Our Saginaw Office
*Required Fields
Convenient Locations to Serve You

Contact one of our offices to schedule an appointment or explore our website to learn more.